"We want to bring about a paradigm shift in the startup investment space, push for legislation to support startups and build more innovation hubs and incubators," says Robert Karanja, Villgro Africa's cofounder and Chief Innovation Officer.
Villgro Africa is a Nairobi-based business incubator and early-stage investor focusing on health and
life sciences. Dr Robert Karanja, the incubator's Chief Innovation Officer and co-founder, explains
how Villgro Africa is working to transform Africa's innovation landscape and helping startups take
their ideas to market.

Tell us how you came to start Villgro Africa?
We took inspiration from Villgro India, one of the world's first social enterprise incubators. In 2015,
we started as a franchisee of that model, which we have internalized and customized for Africa.
Since then, we have incubated more than 40 companies and invested about USD 1.2 million in
grants and equity or quasi equity instruments. This has led to around USD 18 million in foreign
direct investment in Kenya and the east African economy, creating jobs and local value chains. We
started as Villgro Kenya, but in 2020, we rebranded and became Villgro Africa.
Tell us about your programs. Our flagship incubation program, which runs mainly in Kenya and east Africa, lasts for up to three years. We also engage startups in other parts of Africa in shorter programs that run from three to 12 months. For example, our artificial intelligence (AI) for Development program, which focuses on social enterprise-oriented digital innovations, targets entrepreneurs in west and southern Africa. We also partner with mission-aligned organizations like BioInnovate on a bio-economy program for
scientists with a focus on social entrepreneurship. We help these innovators build appropriate
business models for their solutions so they can commercialize them.
Why the health and biotech sector?
Africa makes up 17 percent of the global population, but bears around 25 percent of the global
disease burden. But as a market, we are totally underserved, making up around four percent of the
global pharmaceutical market. A price-sensitive market like Africa with low purchasing power is not
attractive for big pharma and biopharma investors. They don't see Africa as a viable market to invest
in health innovations and solutions. The vaccine inequity we saw with COVID demonstrates this.
Our market research showed that despite its high potential [for social and economic impact] the
health sector in Africa is underserved in terms of incubators and accelerators, compared to the ICT
and agriculture sectors. For example, in 2014, before we began operating, there were no incubators
in this sector. By late 2015, we were one of just three.
How can Villgro help?
In Africa, we must start appreciating the importance of homegrown innovations to solve our unique
health problems. There has been a lot of investment in research and development (R&D) by
institutions like the University of Nairobi, Kenya Medical Research Institute (Kemri) and Kenya
Agricultural and Livestock Research Organization (Kalro). Over the years, they have built up
biotech infrastructure and a critical mass of expertise in the field. But Kenya still suffers from food
insecurity and dismal health statistics because we have not been able to translate the knowledge from
research into impact. That requires business processes and the know-how to commoditize new
knowledge, create new value chains and markets. That's where Villgro comes in, by offering
technical and financial support.
Do you encourage your startups to focus on specific areas?
We are part of a value chain that is shaped by the way funding flows to R&D and innovation. Some
areas attract more funding, for example, the Millennium Development Goals, which emphasize
maternal and neonatal mortality, maternal-child and reproductive health, AIDS, tuberculosis and
malaria. This creates an R&D and innovation pipeline that guarantees long-term buy-in. It's the
same with the Sustainable Development Goals. Our role is to work with other stakeholders and help
them build infrastructure for the delivery of health technologies to our populations.
Our portfolio of startups largely comprises those with digital innovations like the Internet of Things
(IoT), big data, AI and machine learning. These innovations are the future. Supporting them means
we don't have to play catch up with the rest of the world.
What are the risks of working with startups?
The risks are very high because we're early-stage investors. They include the risk inherent in the
developing any new technology, as well as the business risk associated with commercializing
innovation. Typically, we only engage startups with a technical proof of concept. A lot of work then
goes into building the actual product and getting regulatory approvals before finally taking it to
market. Health sector innovations pose higher risks because many (technologies) can fail even when
well advanced. We can even get something to market and discover inefficiencies that necessitate a
recall. The technology risk is borne by the entrepreneur and the investor. The commercial risk is all about
business. It's one thing to develop a product, and quite another to generate demand for it and get it
adopted at scale. Then there are the administrative and financial challenges that innovators must
confront.
What is success for Villgro?
Our measurement of success stops at an early stage as we may not be with the companies when they
scale to become pan-African or global corporations. If we're able to raise series A funding, typically
around USD 1 million ─ at that point, the venture capitalist will take a seat on the board, bring in
the suits, stabilize the ship and drive accelerated growth ─ we generally exit and focus on the next
crop of startups.
What needs to be done to boost Africa's innovation performance?
Kenya tends to rank highly in innovation performance compared to other development indexes. But
there's still a gap between innovations and their deployment to solve our national developmental
problems. For example, in biotech, Kenya is second to South Africa in Sub-Sahara Africa, but we
remain dependent on imports for food and health technologies. So, the question is: what
infrastructure have we built to exploit research outputs to create wealth?
The problem is the assumption that by investing more money into R&D, we will create greater
impact in the areas we are researching, when in reality, we get diminishing returns. Our academics
are publishing research in reputable scientific journals, but that knowledge rarely yields an impact
that changes lives by offering solutions in the marketplace. We need to invest in translating research
outputs into creating wealth and in building the infrastructure for businesses to thrive. Villgro is part
of that ecosystem.
There are many expectations around youth and their ability to drive innovation and
entrepreneurship. What are your views on this?
We are putting pressure on first-degree graduates to be innovative entrepreneurs. This is expecting
too much of them and asking the impossible. Even if these young graduates were to start businesses,
they are likely to be hand-to-mouth subsistence enterprises. These youth lack domain expertise and
don't have industry exposure, which means they can't understand the problems that need solving to
maximize impact, create the scope for scale, and make good business cases as entrepreneurs to
warrant investment from venture capitalists and other financiers.
Oversimplifying innovation and entrepreneurship reduces impact, especially if we decide to associate
innovation almost exclusively with the youth. That's not even the case in the West. When young
innovators like Elon Musk (PayPal) and Bill Gates (Microsoft) started out they had seasoned co-
founders and/or angel investors who worked with them.
Innovation is fundamentally about creativity. In fact, the average age globally for successful
entrepreneurship is 42; a lot of data demonstrates this. We can't expect 22-year-olds to become
successful entrepreneurs overnight. Our youth need to graduate into jobs where they can learn.
Encouraging them to develop their own hand-to-mouth businesses is, at best, a stopgap; it is not the
foundation of a solid development strategy for any country.
Most African economies depend on extractive industries. How do accelerators like Villgro
fit into this landscape?
The global economy is now a knowledge-driven economy and favors nations that are able to
generate knowledge, monetize it and create value chains from knowledge-intensive startups capable
of exporting solutions based on that knowledge.
In a knowledge-intensive global economy, IP is very important for innovators and entrepreneurs.
Knowledge gives competitive advantage. That's why it needs to be protected. The obvious ways for
startups to protect this knowledge is with patents and/or trade secrets. Regardless of how you enter
the knowledge economy, the key issue is to understand the importance of the knowledge and the
market intelligence in your possession and how to leverage it to serve your customers better.
Why should health and biotech-focused startups take IP seriously?
The capital expenditure for R&D, product development and commercialization in the biotech sector
is very high. That's why these startups need to protect their inventions, especially with patents. But
for these patents to make economic sense, there needs to be a market that is big enough for startups
to recoup R&D and product development costs, as well as regulatory and other ancillary expenses. If
you're focusing on a market like Kenya with a population of less than 50 million, there's no way you
can recoup your costs. Even the East African market of around 120 million is barely big enough.
Biotech startups need to focus on markets at least the size of the COMESA or SADC.
Entrepreneurs need to understand how the patenting system works. They need to know that the
minute they apply for a patent, they have a short time frame to patent their inventions in multiple
countries before that window closes forever. That means they shouldn't just patent their inventions
in Kenya, for example, as this will be spilling the beans for the rest of the world to compete with
them. They will essentially be revealing their secret sauce, which competitors can use to lock them
out of other markets in Africa. No investor will back an idea if it can be appropriated in other
markets. So, when it comes to patenting, startups really need to think their strategy through
carefully.
Does this mean patenting can work against biotech startups?
No. The problem is the oversimplification of IP rights, particularly patents. It's a complex issue,
which requires a business model that integrates what these innovators are doing locally into the
broader national and global knowledge economy. If we ignore how capital flows, all our efforts will
go to waste.
Our startups need training on IP rights so they don't lose their IP by focusing on small markets. At
Villgro, we help them understand this. At the same time, we reach out to policy-makers to facilitate
the protection of our country's innovations.
How can African governments better support startups?
Government intervention tends to be about microfinance rather than funding innovation. You can't
expect a startup to solve an SDG challenge at scale with just USD 500; innovation-based startups
need funding equivalent to academic research grants, which range between USD 20,000 and USD
500,000. Second, traditional funding sources, such as banks, don't facilitate the growth of startups, which are small outfits that have no collateral or revenues. Even if you give banks a guarantee fund to de-risk
these revenues, the reality is that a startup will need around five years to develop and commercialize
its product and is unlikely to have capital or revenue before then. Debt is not the way to finance
innovation. Startups need equity not loans. In a knowledge intensive global economy, IP is very important for innovators and entrepreneurs. Knowledge gives competitive advantage. That's why it needs to be protected.
Is venture capital a better alternative?
Yes, but venture capitalists don't consider anything below USD 1 million as a worthy investment.
Such engagement is unsustainable because the cost of structuring such a deal and carrying out due
diligence, is the same as for a USD 10 million deal. This is why governments need to create policies
that encourage angel investors to cover the gap for financing up to USD 1 million and work with
incubators.
The potential for venture capital funding in Africa is huge. In 2021, Africa hit a record USD 4.1
billion in venture capital investment in startups, up from USD 2 billion in 2020. This is expected to
rise to USD 10 billion by 2025. Kenya is one of the leading innovation hubs and venture capital
investment destinations in Africa. We need to work out how to position ourselves as an economy
for this anticipated investment windfall. This year, Kenya absorbed just USD 350 million or so of
the USD 4.1 billion available. That means we are not competitive even though the opportunities for
startups are limitless.
What are Villgro's plans for the future?
We are spreading our wings beyond Kenya to cover the entire continent. We have a role in
increasing global venture capital investment in startups and in building a robust knowledge
economy. That means issues like IP have to be addressed properly. We want to bring about a
paradigm shift in the startup investment space, push for legislation to support startups and build
more innovation hubs and incubators.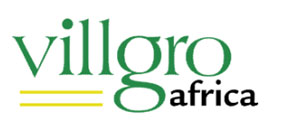 By Paul Omondi, Senior Content Strategist & Research Fellow at ACIT Global
This article was first published in the World Intellectual Property Organization (WIPO) Magazine – Villgro Africa: helping health startups take their ideas to market (wipo.int)